Perex
On Tuesday the 3rd of January 2023, the HiLASE Centre welcomed Michael Prouza, the director of the Institute of Physics of the CAS, which the HiLASE Centre is a part of. HiLASIANS, including the head of the Centre Tomas Mocek, welcomed him for a meeting in the lobby.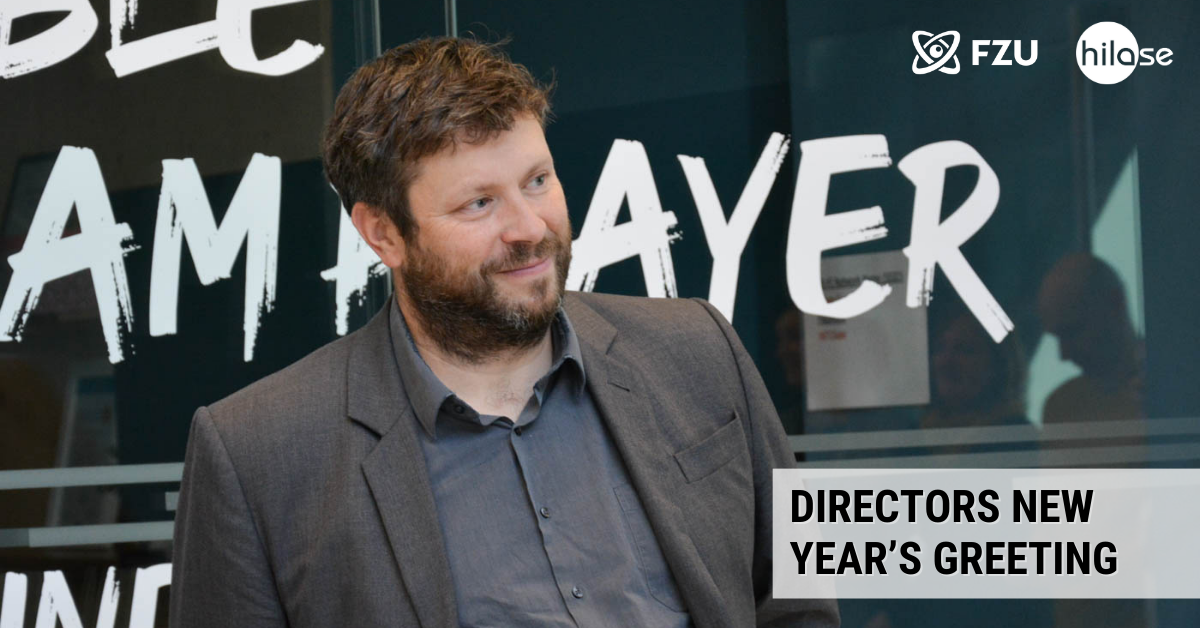 He shared the plans and strategic steps of the institute for the new year with the employees and wished the Centre success in achieving its newly established mission and vision for the upcoming decade. Last but not least, he also wished individual HiLASIANS all the best for the year 2023 during the friendly atmosphere of the meeting.
It was great to meet with Michael Prouza again and we look forward to new milestones achieved by the HiLASE Centre and the Institute of Physics as a whole in the new year!